Our Brands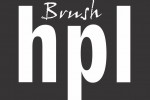 Features
Postforming
Postforming is the process of making flat sheets of laminate fold smoothly over the rounded edge of a sub-strata.
Horizontal Vertical
Laminate can be used for both horizontal and vertical surfaces.
Durable & Water Resistance
Durability effectively increases life of your sheets and water resistance effectively keeps out the moist decay.
Impact Resistance
Special shock absorbent materials help reinforce the sheets into lasting covers for the furniture.
Our Distributor
Pune
Contact Person:
Maharashtra
Mumbai
Contact Person:
Maharashtra
Ludhiana
Contact Person:
Punjab
Banglore
Contact Person:
Karnataka
Chennai
Contact Person:
Tamilnadu
Hyderabad
Contact Person:
Telangana
Jodhpur
Contact Person:
Rajasthan
Jaipur
Contact Person:
Rajasthan
Kanpur
Contact Person:
Uttar Pradesh
Surat
Contact Person:
Gujarat
Rajkot
Contact Person:
Gujarat
Vapi
Contact Person:
Gujarat
Ahmedabad
Contact Person:
Gujarat